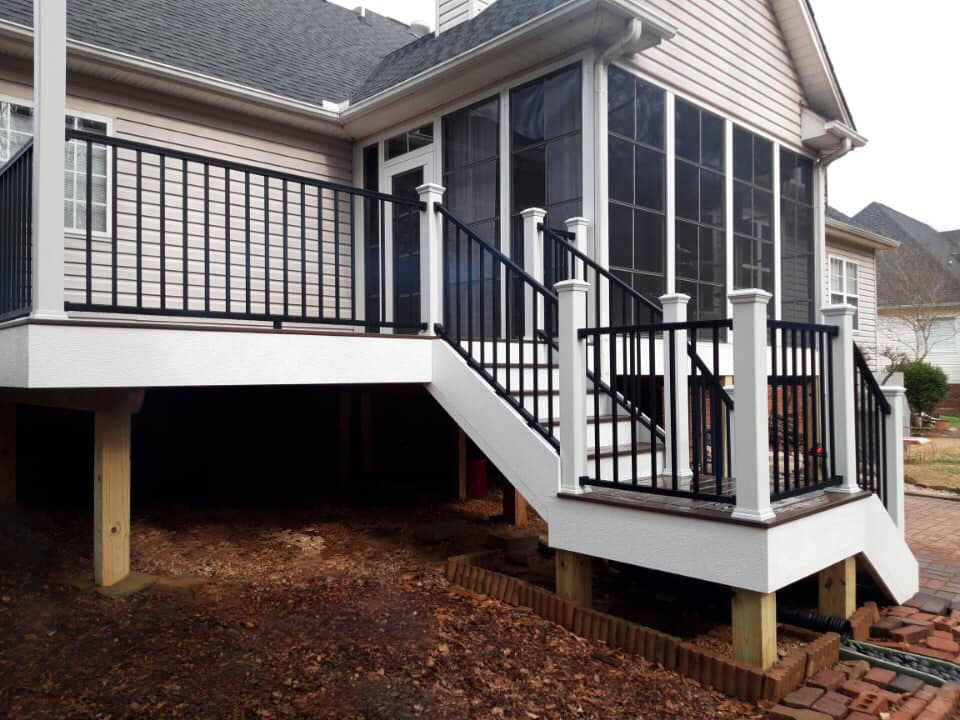 This Spring, Make a HUGE impact with your deck using materials from DECKSTORE!
What to use to get this deck? Low maintenance Cellular PVC trim, Trex Signature powder-coated aluminum railing, and TREX Transcend composite post sleeves. Use one of our composite decking choices with hidden fasteners to complete a great finish!
Need it installed? No problem. Use one of our pre-screened installers! Call us, email us, come on in, but don't wait. There's no time better than now to make your deck fantastic!
Doing it yourself? Get it right on one trip to the store with our guidance. Not only will we provide and deliver the right materials. We will provide the know-how to get it done! The first time. Tips, tricks, and what not to do! Need another board? It's just a quick phone call away.
Get out of the box! Call DECKSTORE!!
Call, order, and build!
(864) 963.DECK (3325)
DECKSTORE
700E. Standing Springs Rd
Simpsonville, SC 29680