Make the Trex decision that's right for you™
Three tiers of decking products provide a comprehensive range of easy, low-maintenance options so that every family and every budget can experience the warm feeling of belonging
High Performance
Won't rot, warp, or splinter. Backed by 25-Year Limited Residential and Fade & Stain warranties.
Sustainably Manufactured
Made in the USA using 95% post-consumer plastic film and reclaimed sawdust.
Easy Installation
Use grooved-edge boards with our Trex Hideaway® Hidden Fastening System for a smooth, premium finish.
Long-lasting Beauty
Versatile colors feature a refined wood grain that adds depth and luxury to any backyard.
BEST
Trex Transcend®
Elevated aesthetics paired with the highest level of performance. Available in Earth Tones and Tropical colors.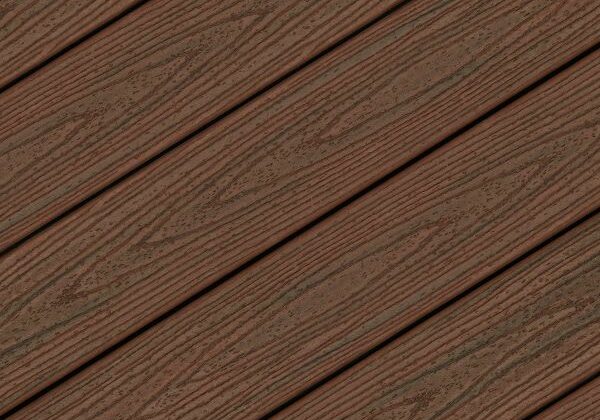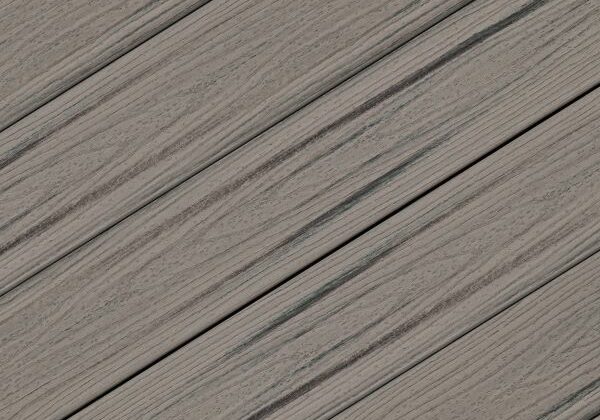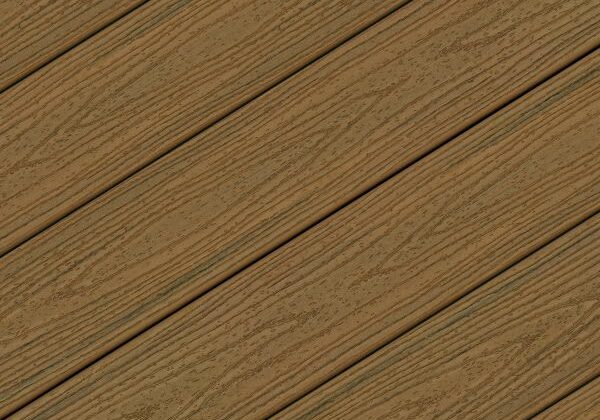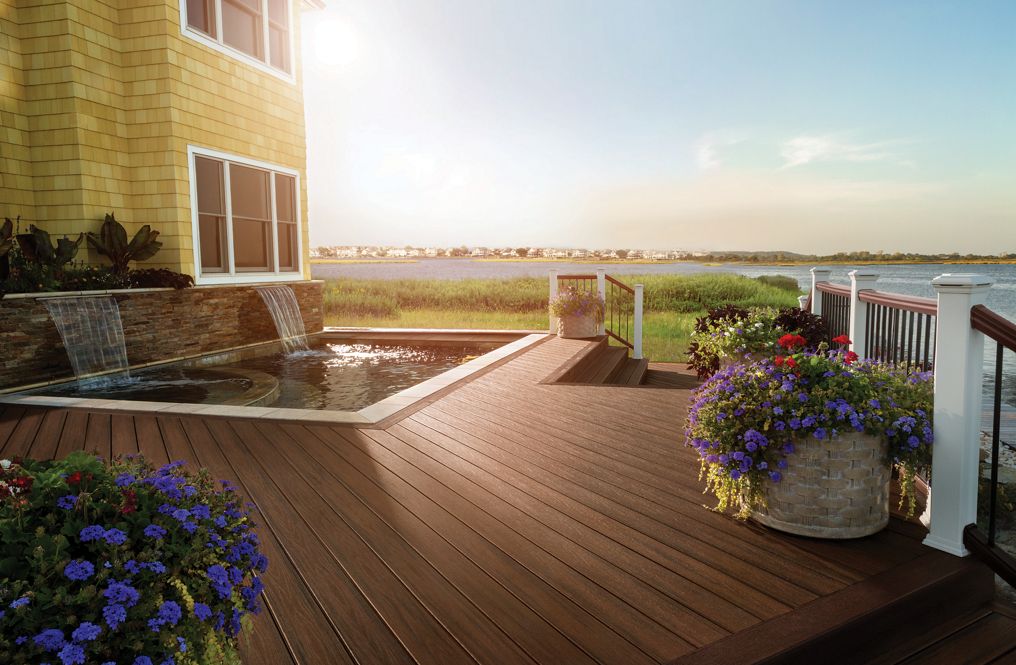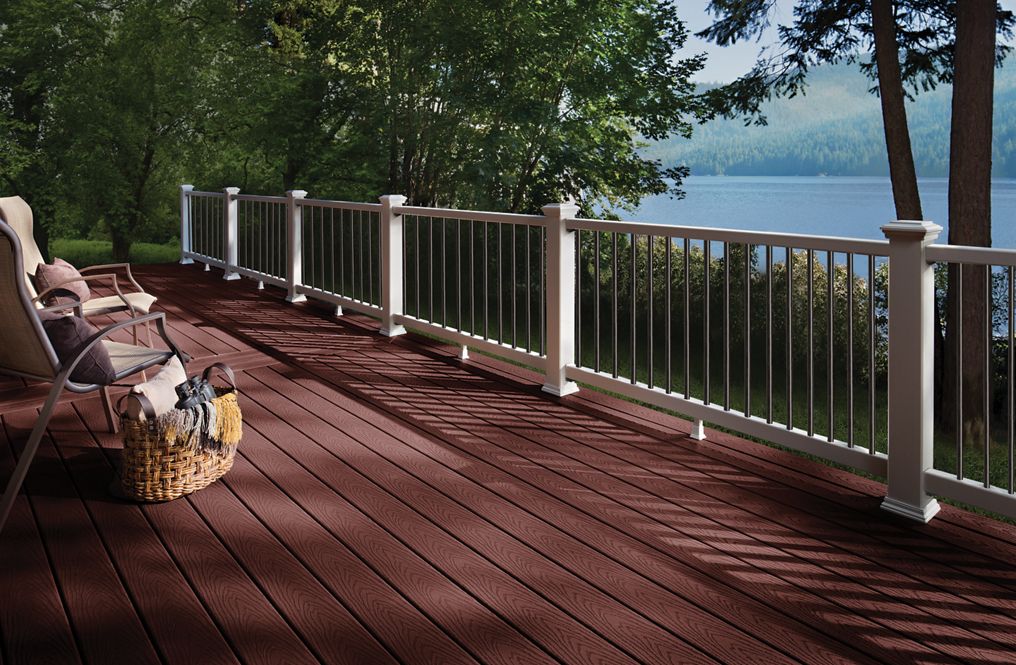 BETTER
Trex Select®
The perfect pairing of price and minimal maintenance. Available in Earth Tones colors.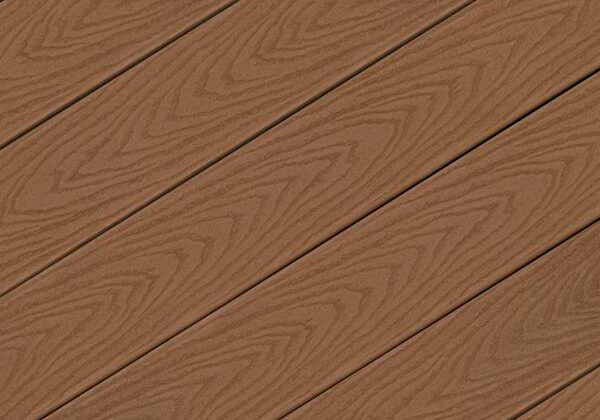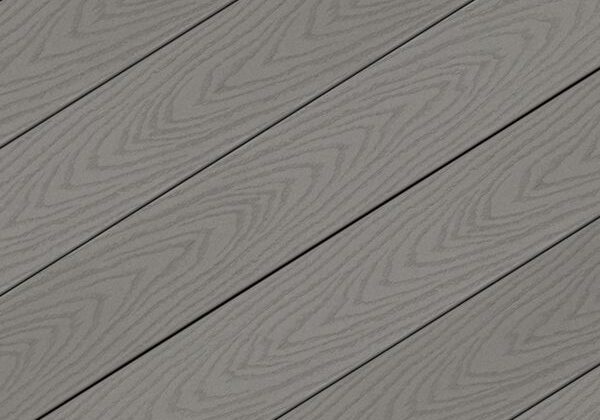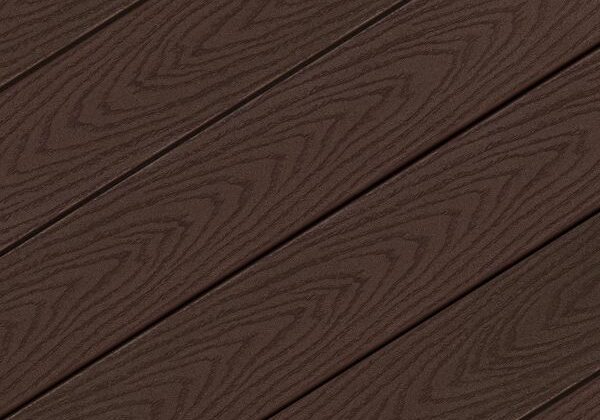 GOOD
Trex Enhance®
Pair the beauty of wood with the ease of composite, at the right price and with minimal maintenance. Available in Natural and Basic colors.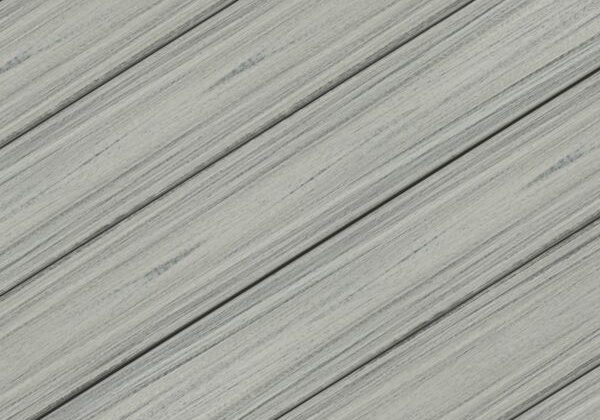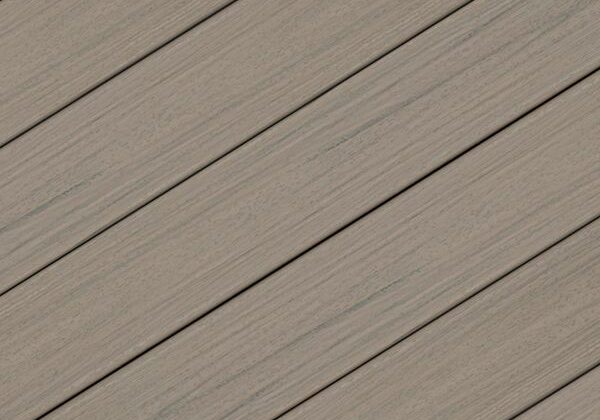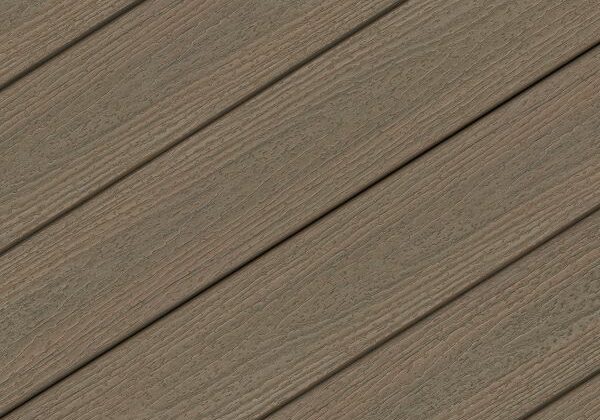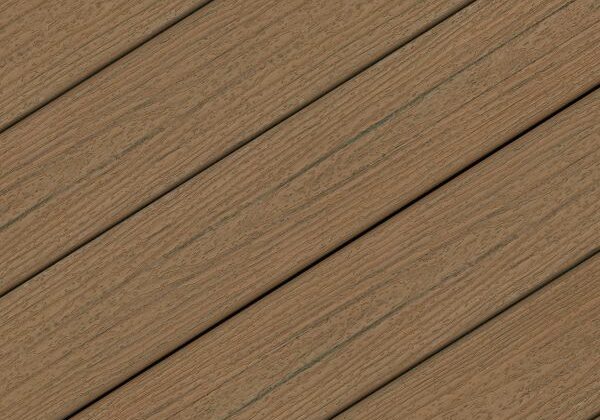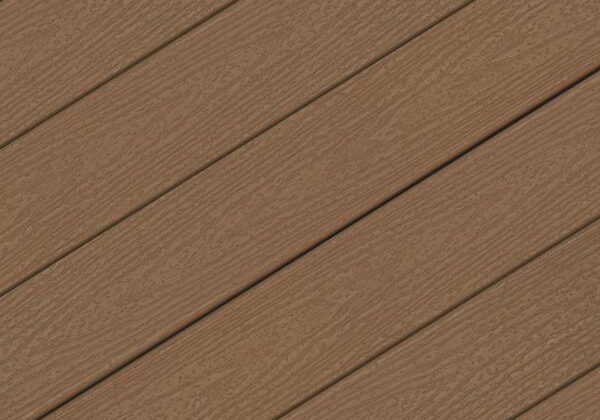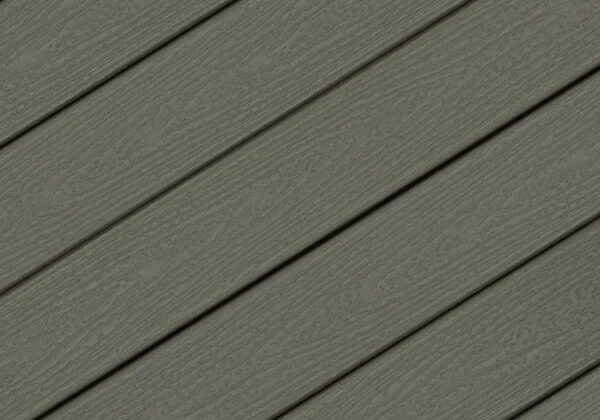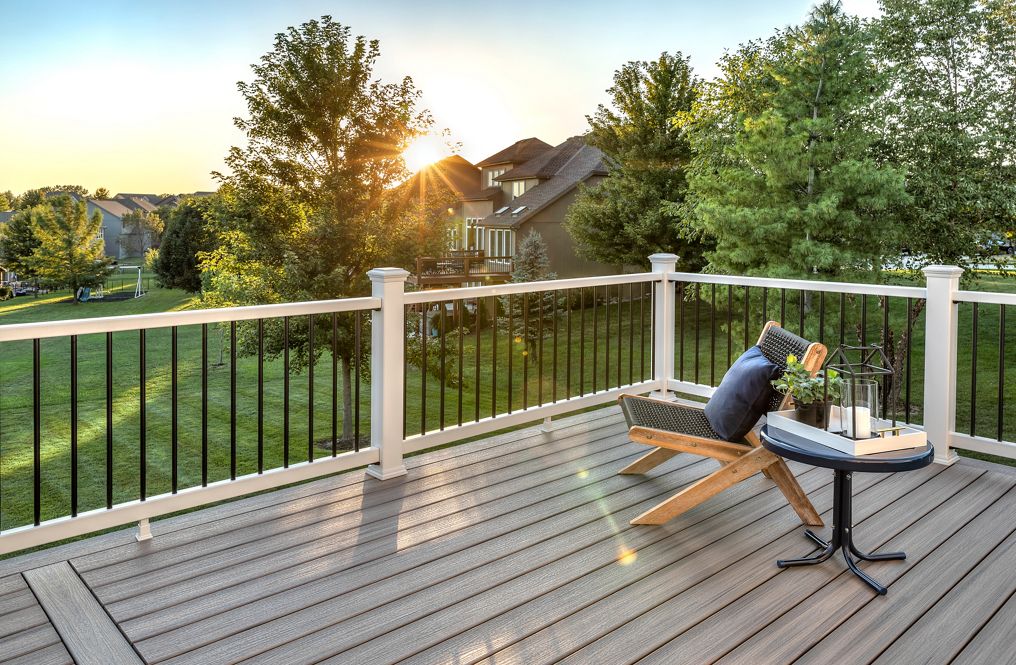 The Whole Package!
Deckstore offers EVERYTHING you need to build a deck, from treated lumber, decking, railings, and fasteners!!
What is the difference?
Trex has three series of products, Enhance, Select, and Transcend. Where Transcend has the best of strength and durability such as scratch resistance, Select offers a full stiffer profile with medium scratch resistance and Enhance offers reduced profile, entry level stiffness and scratch resistance. We recommend buying as much board as you can afford, with Transcend being the best in overall performance and appearance.
Don't see what you like? We can order 100's of deck board choices and colors!
Frequently Asked Questions
Trex high-performance decking and railing products combine low-maintenance upkeep and designminded style—all backed by our 25-year Limited Residential Warranty. The protective shell technology means all of our deck boards resist staining, fading and cracking, with the highest level of scratch resistance available from our Transcend Earth Tones and Tropicals decking lines, followed by Select Earth Tones, Enhance Naturals and Enhance Basics. Beyond that, Trex offers a variety of high-performance railing choices to meet different levels of style, performance and affordability.
Decking:
[BEST] Trex Transcend® decking offers the broadest range of decking colors and finishes (including five Earth Tones and five Tropicals). Engineered with a proprietary shell technology that protects against fading, staining, scratching, mold and mildew, Transcend decking offers elevated aesthetics paired with the highest level of performance. Plus, Transcend deck boards offer the beauty of exotic wood—without the environmental strain of harvesting endangered forests.
[BETTER] Our Trex Select® Earth Tones and Trex Enhance® Naturals collections both offer high performance in five versatile colors. No matter which you choose, their fade and stain protections as well as enhanced mold and mildew resistance make maintenance simple. The question then becomes: what hue suits you? 

If a classic solid is your style, Select Earth Tones deliver rich, opaque color to your yard. The perfect pairing of price and minimal maintenance, Select is a simple choice, particularly if you want a composite board with a profile that not only resembles traditional lumber, but can also be used as cocktail railing. 

For a multi-tonal look, opt for Enhance Naturals. With its nature-inspired, authentic wood-grain appearance and lightweight, scalloped profile for simple handling, this collection offers the beauty of wood with the ease of composite. 

Note: Select boards are slightly thinner than all Transcend and Enhance decking; to avoid tripping hazards, these collections should not be combined.

[GOOD] Trex Enhance® Basics meld the durability of composite with the affordability of wood, resulting in long-lasting, worry-free decking. Trex Enhance Basics decking comes in three traditional colors, and because the boards are scalloped, they're lightweight for easy handling.
Railing:
[BEST] Trex Signature® aluminum railing offers minimalist style with maximum strength. Trex Signature® also performs equally well for residential or commercial settings. What's more, aluminum is a 100% recyclable and renewable resource and Trex Signature® is backed by the Trex Signature®/Reveal® Limited Warranty.
[BETTER] Trex® Transcend railing offers nearly limitless opportunities to mix and match profiles and colors for a customized look. Our highest-performance railing option offers more colors in more component profiles than any railing out there.
[GOOD] Trex Select® railing is our simplest and most affordable high-performance system. The Classic White rails and Charcoal Black balusters of Trex Select can also mix and match with different colors of Trex post sleeves, post sleeve caps, and post sleeve skirts.
The cost of a Trex deck typically runs from $9 to $16 per square foot. Of course, that depends on where you're buying it, and how much you're purchasing. Visit our Cost Calculator for a customized estimate.