Meet Trex's Newest Collection: Trex Transcend® Lineage™ Composite Decking
The next generation of design and performance.
Stunning Color Options
Transcend Lineage comes in four lighter, on-trend colors: Biscayne, Rainier, Carmel and Jasper. These tranquil tones create a clean canvas for your outdoor space.
Cooler Under the Sun*
Reflects the sun and your sense of style. Transcend Lineage is engineered to keep your deck cooler, even on the hottest days.
*Although Trex Transcend Lineage is designed to be cooler than most other composite decking products of a similar color, on a hot sunny day, it will get hot. On hot days, care should be taken to avoid extended contact between exposed skin and the deck surface, especially with young children and those with special needs.
Fade-, Stain-, Scratch- & Mold-Resistant
Transcend decking maintains its vibrant color and luxurious finish—come scorching sun or red-wine spill—thanks to its unyielding shell protection. (Not to mention simple soap-and-water cleanup.)
Featured IN-STOCK* DECKING PRODUCTS
Per Square Foot (PSF is an estimate on boards only with no waste calculation. Actual cost may vary. While supplies last. *In-Stock does not guarantee product on hand. Check lead times. Prices do not include waste, fasteners, or anything else. Just decking boards.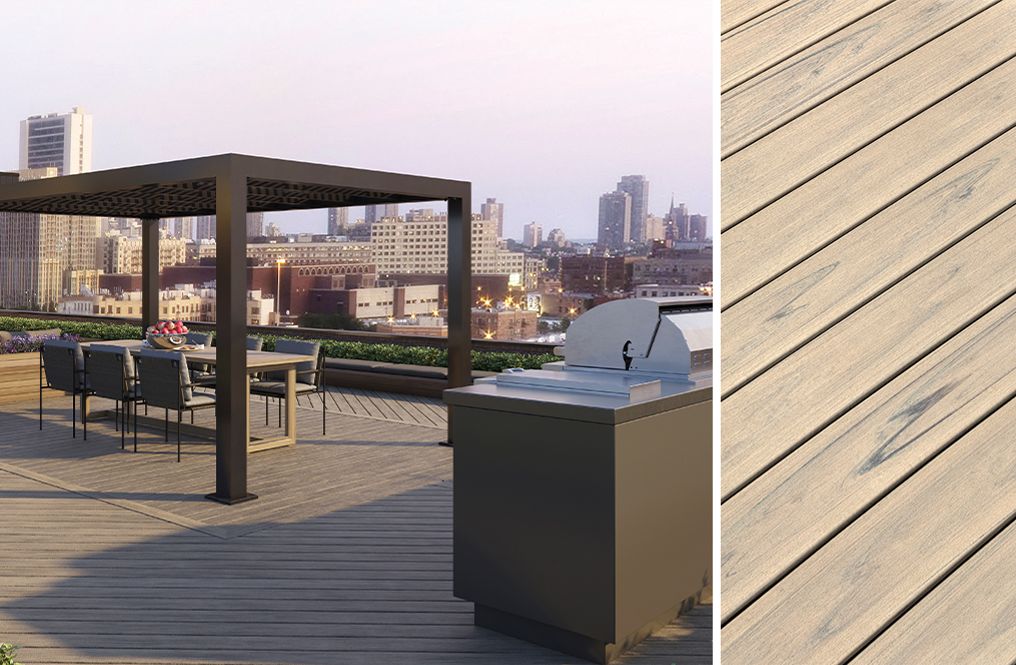 BEST
Trex Transcend® Lineage™
The next generation of design and performance.