Features & Benefits
| | |
| --- | --- |
| Post Compatibility | CableRail works well with standard wood posts for a budget option, or is an excellent addition to a composite or aluminum rail system. |
| Preserves the View | Stainless steel cable just 1/8" thick provides safety, yet is practically invisible when the view is what you really want to notice. |
| Variety of Fittings | From standard wood posts to brick columns or concrete walls, Feeney offers a fitting that will make the connection you need for a beautiful CableRail system. |
Specifications
Product specifications
Colors
Stainless
Heights
Can be used for 36" or 42" rails
Lengths
Totally customizable; a post or intermediate picket is required at least every 3 feet
Post Options
Posts sold separately (generally 4" x 4" or 6" x 6" wood posts are used)
Infill Options
CableRail Assembly Kits
Bulk 316 Stainless Cable (sold per ft)
Bracket Options
Rather than brackets, cablerail utilizes Feeney Quick-Connect® Fittings. Fittings needed for CableRail Kits included in kit
Fittings for Bulk cable are sold separately.
Lighting Options
Since Feeney CableRail is an infill for a variety of rail systems, any lighting that would work with that railing system can be used.
Other Accessories
Feeney CableRail Colored End Caps
Feeney CableRail Stainless Steel End Caps
Feeney Cable Cutter
Feeney CableRail Release Tool
Feeney CableRail Lacing Needle
Install Difficulty
Medium
Saltwater
316 Stainless Steel CableRail can be used near saltwater. This doesn't include railing, intermediate pickets, and some hardware.
Maintenance
Low
Warranty
View Feeney Warranty Information
Manufacturer Info
Feeney Makes it Easy. Feeney Inc. is dedicated to high quality products and superior service. Their manufacturing facility features a state-of-the-art, fully automated, computerized machining center that has the capacity to produce high-precision parts 24/7. This technology helps us to control quality, manage inventories, improve production, and develop new products.
Feeney Inc. offers not only CableRail cables, but also a complete railing system with cable, glass panel, or picket infill options called DesignRail. Their patented, automatic locking QuickConnect fitting is the star of their system and is a simple to understand and easy to use design.
Feeney CableRail Kits For Aluminum Posts
Feeney CableRail Kits For Wood Posts

Not Sure Where to Start?
DECKSTORE built this resource section just for you, with resources you need to succeed in your deck railing project. From a how-to guide for installing deck railing to choosing your railing or understanding the important things to consider when buying cable railing, we've got you covered.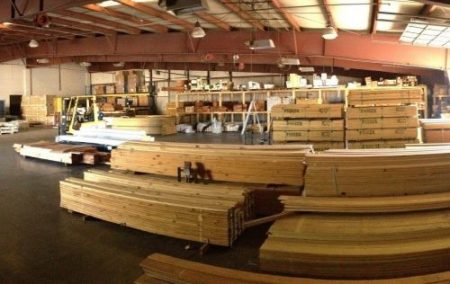 DECKSTORE is the premier destination for all your decking material needs. We carry composite decking from the top manufacturers, such as Trex, Fiberon, Timbertek, and a host of other composite manufacturers. We also carry pressure-treated lumber, cedar, ipe, and other tropical hardwood decking products. At the DECKSTORE , our knowledgeable sales team will assist you in choosing the best products within your budget. We are located in Simpsonville, SC and offer a delivery service anywhere in upstate South Carolina!