DECKSTORE is the premier South Carolina destination for all your Deck Railing needs. We carry the finest Railing products from the top manufacturers, such as Trex, Feeny, Color Guard, Atlantis Rail Systems, and a host of other manufacturers.
At the DECKSTORE , our knowledgeable sales team will assist you in choosing the best products within your budget. We are located in Simpsonville, SC and offer a delivery service anywhere in upstate South Carolina!
TREX RAILING SYSTEMS
Aluminum Railing - Fibrex Composite Material - Composite Deck Railing
Deck Railing: WHAT ALL THE BEST DECKS ARE WEARING
Generally, where there is stunning decking, there's railing—and finding the right match for your home and style is the fun part. Our three exterior railing lines see any vision through with a range of colors, finishes and deck rail options. All this, plus easy configuration and maintenance, make Trex Railing the most luxurious exterior railing systems around.
FEENEY
Feeney Cable Deck Railing - Glass Panel - Picket Infill

Cable deck railing products for any home and garden
Feeney Makes it Easy. Feeney Inc. is dedicated to high quality cable deck railing products and superior service.
Feeney Inc. offers not only CableRail cables, but also a complete cable deck railing SC system, glass panel, or picket infill options called DesignRail.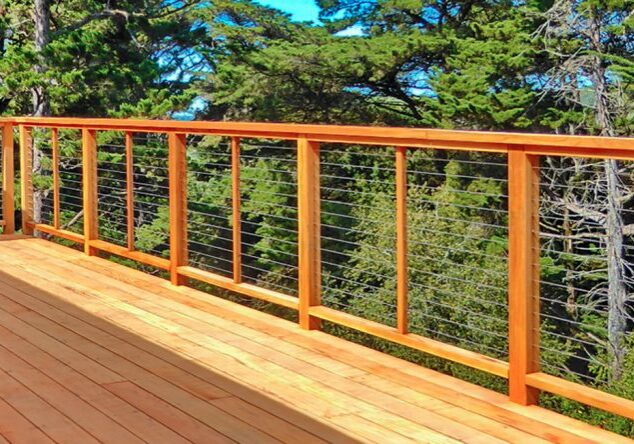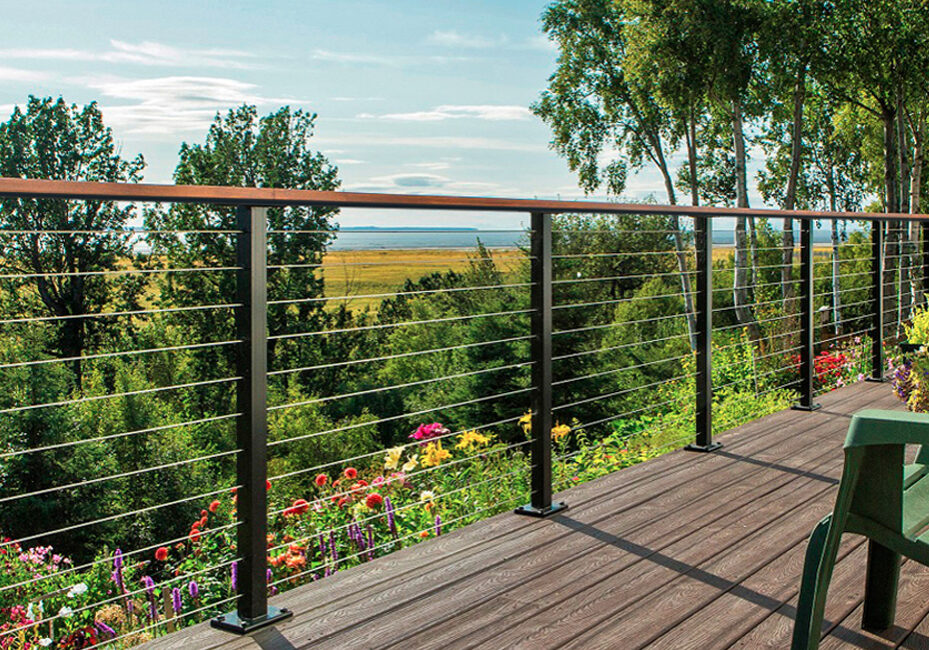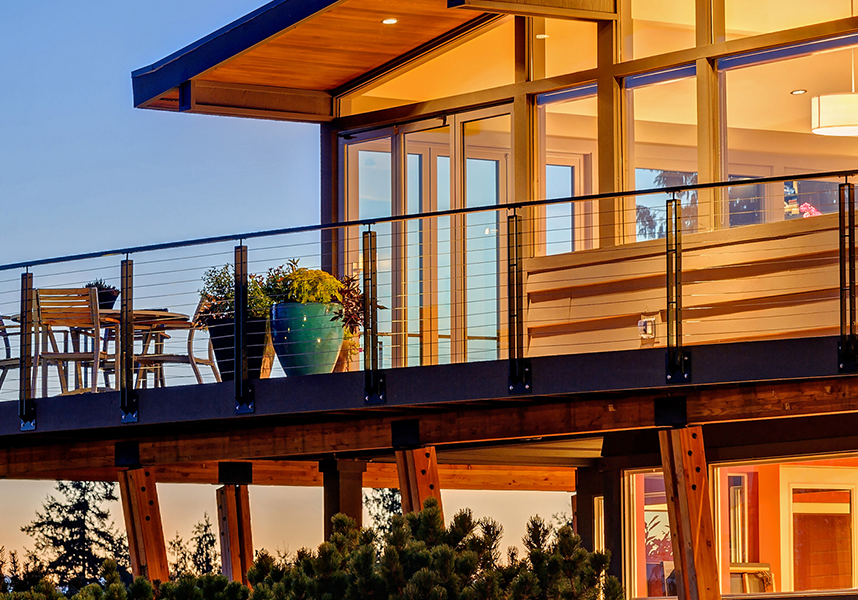 RailEasy Cable Railing
Atlantis Cable Railing SC
The RailEasy Cable Railing System combines the natural beauty of wood with the streamlined look of patented RailEasy™ fittings and cable. These fittings and cable are made from the extremely corrosion resistant type 316L stainless steel to add years of long-term value. Atlantis Rail does not provide the wood, only the cable, hardware and optional vinyl components. A bottom rail is optional.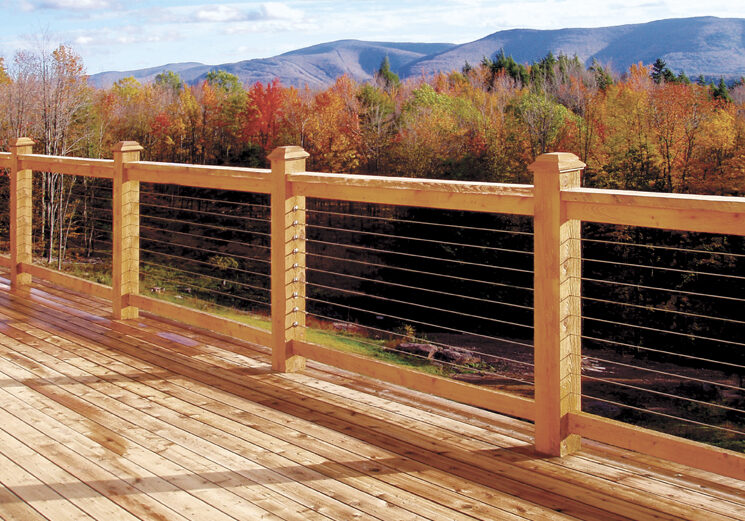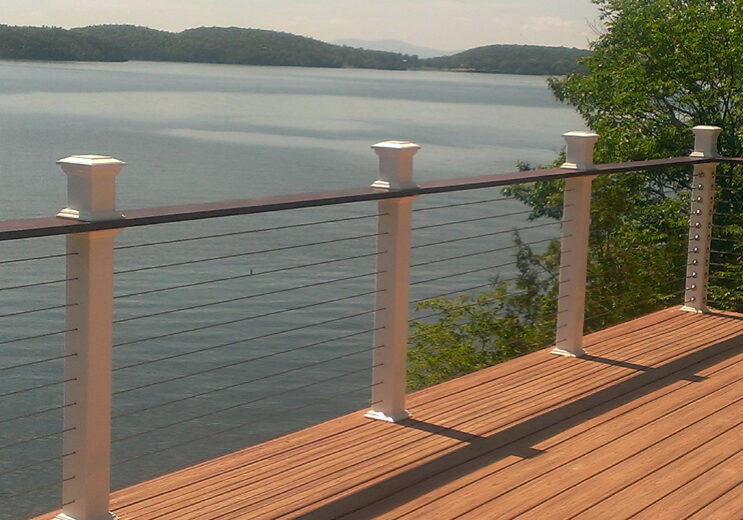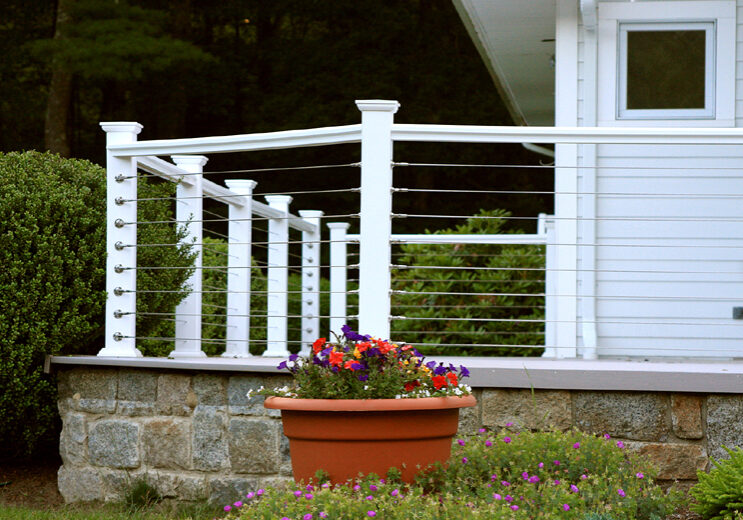 COLOR GUARD® VINYL DECK RAILING FAMILY
Vinyl Railing - Aluminum Railing
Combine strong and safe with exceptional quality and you get Color Guard
Discover the benefits of Color Guard® Vinyl & Aluminum Deck Railing SC. Virtually maintenance free, they look freshly painted year after year. Perfect for the do-it-yourself homeowner, our systems install easily and include all the components necessary with step-by-step instructions. Color Guard® backs its product with an outstanding warranty protection program. Color Guard® vinyl railing systems can be used in a variety of applications from multi-family complexes to condominiums.Color Guard Lincoln Color Guard® Vinyl & Aluminum Deck Railing are available at the Deck Store located in Simpsonville, SC