SPECIFICATIONS
Straight Sections
The Spectrum System is offered in post heights of 36″ or 42" for straight sections.  It consists of square posts fascia or surface mounted, customer supplied hardwood top rail and 12 to 14 runs of cable.
Stair Sections
Rail height for stair sections is available in 36″.
Between Posts Length
Atlantis Rail recommends staying within 4′ section lengths to maintain structural integrity.
Railing Finish
The Spectrum System is powder coated and offered in standard color options of black, metallic silver, white and dark brown. Special order color options are also available.
Cable Infill
The HandiSwage™ cable infill option features a line of stainless steel hand swage fittings and 1/8" or 5/32" cable.
Cable Spacing

Cable spacing varies depending on post kit model. Consult installation instructions for complete details.
OPTIONS
ACCENT YOUR CABLE RAILING SYSTEM WITH MICRO STAR™ LED LIGHTING
Add Micro Star™ LED Lighting underneath the stainless steel top rail to illuminate the architectural features of the cable railing system.  We invite you to visit our Rail & Deck Lighting page to view our complete line of LED lighting options.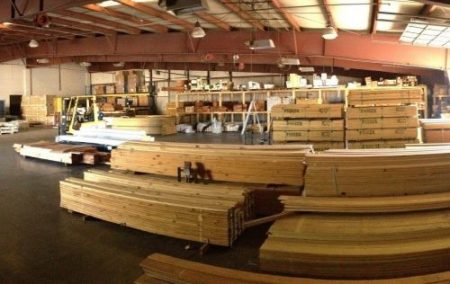 DECKSTORE is the premier destination for all your decking material needs. We carry composite decking from the top manufacturers, such as Trex, Fiberon, Timbertek, and a host of other composite manufacturers. We also carry pressure-treated lumber, cedar, ipe, and other tropical hardwood decking products. At the DECKSTORE, our knowledgeable sales team will assist you in choosing the best products within your budget. We are located in Piedmont, SC, and offer a delivery service anywhere in upstate South Carolina!